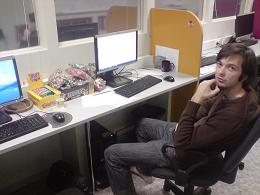 Mission
ttgLabs is a dynamically growing Russian company with a focus on development and optimization of HPC software. Our mission is to help our customers in developing, porting, and optimization of computationally demanding applications to run on graphics accelerators and hardware platforms with heterogeneous architecture.
Our services
Optimization of applications for heterogeneous platforms
Development of custom-made software
Provision of a toolkit for application optimization
Consulting in software development and optimization
Key expertise
The products and services of our company are based on our own unique technologies of applications optrimization. Implementation of these technologies results in dramatic increase of application performance that nears to its theoretical maximum for a given computational platform.
Our solutions and technologies have been successfully tested in several projects of optimization of computationally demanding software. The expertise of our developers enables us to efficiently solve various problems in software development and optimization for graphics accelerators and heterogeneous systems as well as successfully port applications created within the traditional programming paradigm to hardware platforms of new generation.